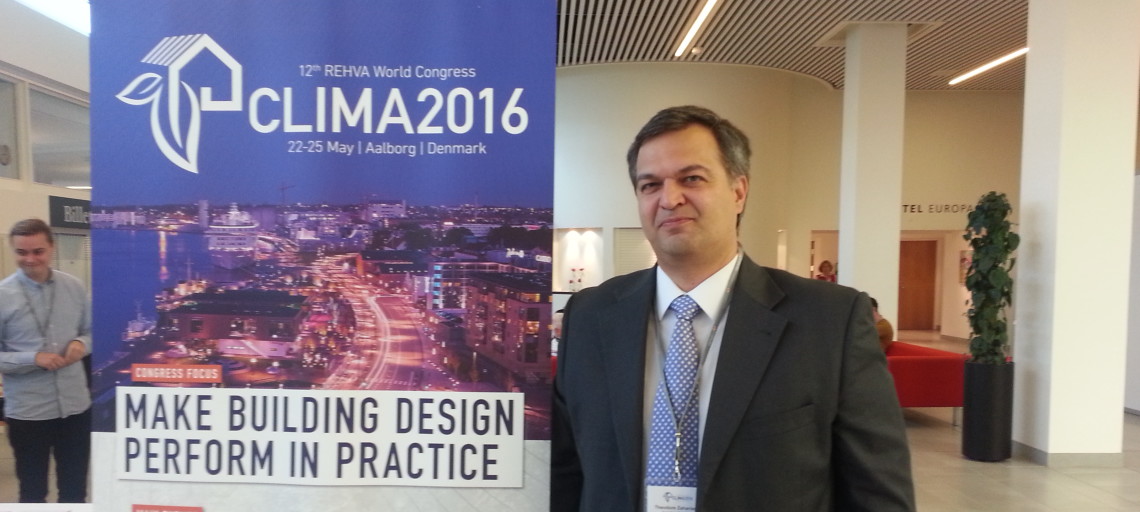 Synelixis participation in Clima2016
Synelixis participated at Clima 2016/ 12th REHVA World Congress 2016 conference, in Aalborg, Denmark.
Synelixis co-chaired the Session: "Sustainable Energy for Data Centres" organized by the European "Smart City Cluster Collaboration". The Cluster consist of 60 partners from  9 projects (DOLFIN, DC4Cities, RenewIT, GENiC, GEYSER, GreenDataNet, All4Green, CoolEmAll and EURECA) aiming to increase renewable energies use and heat reuse in Data Centres, while stabilizing Smart Grids.
You can find more information on the event here and here