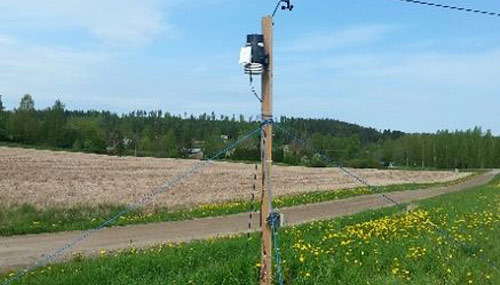 New SynField Installation in Vakola, Finland
Synelixis Solutions, in collaboration with Natural Resources Institute of Finland (Luke), installed in Vakola, Finland, a SynField node equipped with several sensors. Sensors include air temperature, air humidity, wind speed, wind direction, solar radiation level and foil moisture.
The installation is part of the AgriFI project, funded by SmartAgriFood in the context of FIWARE. SynField measurements will be integrated to the FISpace platform to provide timely information to farmers regarding disease prediction in wheat and barley according to disease models provided by Luke.