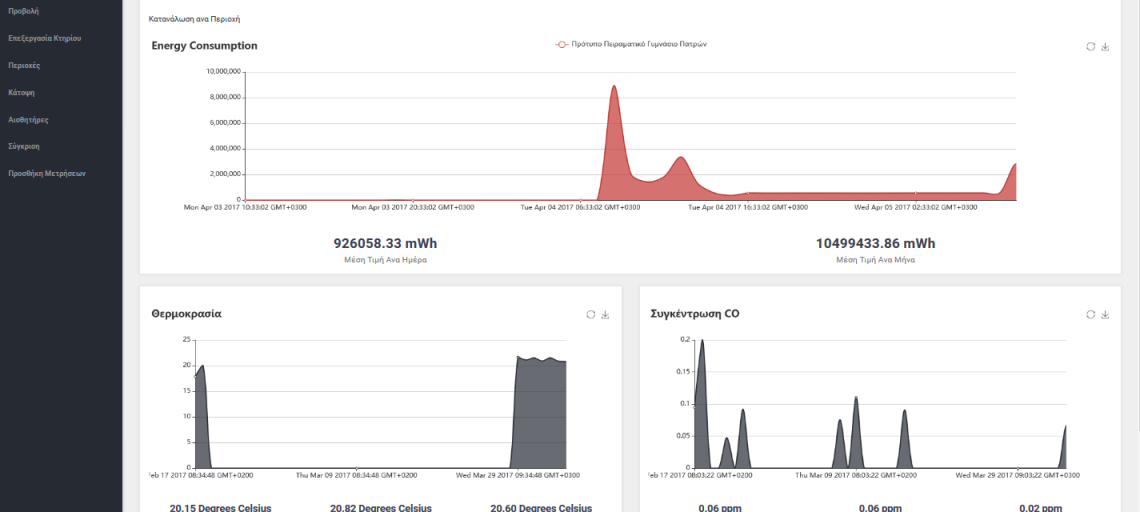 GAIA BEM Application Beta Release and Trial Workshops
Synelixis announces the release of the Beta version of the Buidling Energy Management Application being developed within the scope of the EU project GAIA. The application, is a web based dashboard through which the user is informed in real time on metrics such as energy consumption, temperature, humidity etc from data received by sensors placed through out the building. The information is displayed through interactive diagrams which can be customised according to the user's preferance. Many more features are currently under development to be added in the near future such as alert management mechanism, personalized rules setting, participatory sensing.
Furthermore, a meeting was held in Patras, on Monday 3rd of March, with teachers from the 5 schools in the area participating in the project, in order to inform the participants regarding the GAIA applications prototypes and current plans to launch GAIA educational activities in classes. This was the first of a series of workshops to prepare the schools for the upcoming trials. You may check the blog page on the project's website for more information.